Mansur Gavriel has done an excellent job of keeping fashionistas on the edge of their seats right from the very beginning. Previously known for the label's chic and stylish bags, designers Rachel Mansur and Floriana Gavriel debuted their first foray into shoe design during last year's New York Fashion Week. They gave a glimpse of Mansur Gavriel's first shoe line, which oozed with the label's signature minimalist aesthetic. Style mavens and fashion lovers from all over the world have been clamoring for the release of these items in retail stores, and it looks like the wait is finally over.
A stunning array of mules and sandals in luscious suede are now available exclusively on Net-a-Porter, along with a selected number of leather bucket bags and totes. This highly anticipated collection of shoes and bags from Mansur Gavriel has arrived just in time for spring. The shoes feature pretty hues, different heel heights, classic silhouettes, and gorgeous Italian suede. As for the bags, the designers have made sure that these pieces come in soft leather, classic shades, and structured silhouettes. All of the items exude understated elegance and modern minimalism, for which Mansur Gavriel has been known in the fashion industry.
Take a peek at some of the available pieces from Mansur Gavriel's exclusive collection on Net-a-Porter: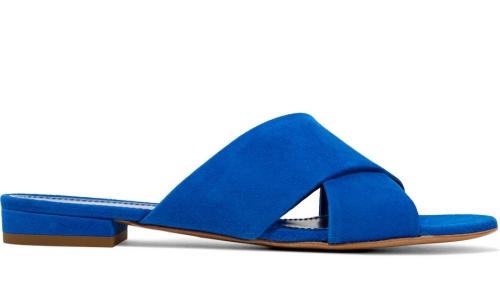 Suede Mules in Cobalt, $536
These slip-on shoes feature crisscross straps and blue suede.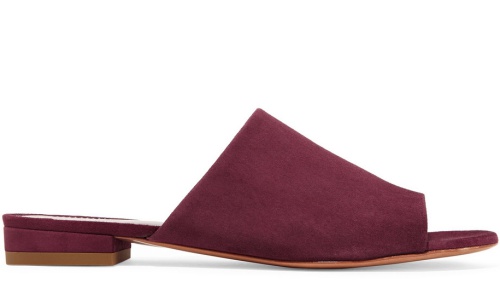 Suede Mules in Plum, $536
These flat mules come in burgundy suede, and they feature wide straps and a slip-on style.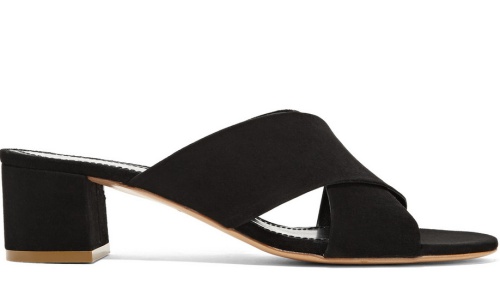 Suede Mules in Black, $643
These shoes feature crisscross straps, low block heels, and soft black suede.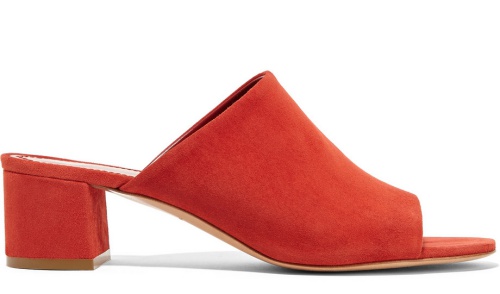 Suede Mules in Brick, $643
These slip-on shoes come in rich brick suede and have low block heels.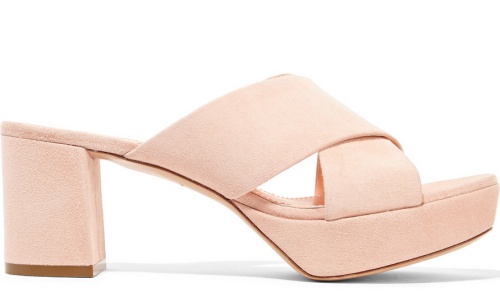 Suede Platform Sandals in Pastel Pink, $737
These platform sandals feature crossover straps, one-inch platforms, chunky block heels, and a pretty pink hue.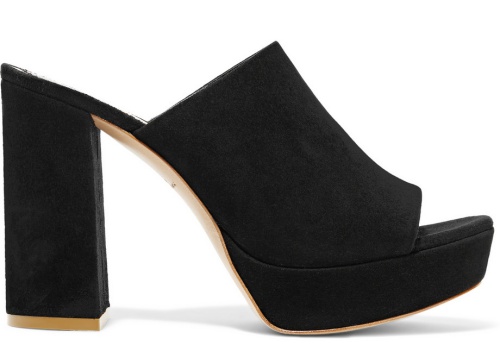 Suede Platform Sandals in Black, $836
These sandals have open toes, thich block heels, and one-inch platforms.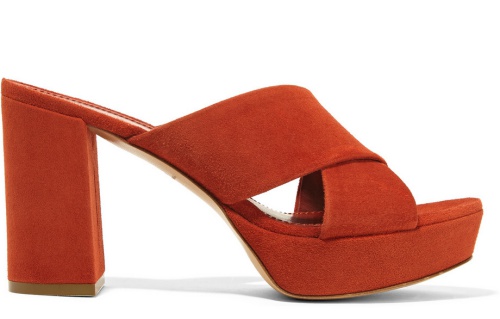 Suede Platform Sandals in Brick, $845
These slip-on shoes have crossover straps, sturdy block heels, and thick platforms.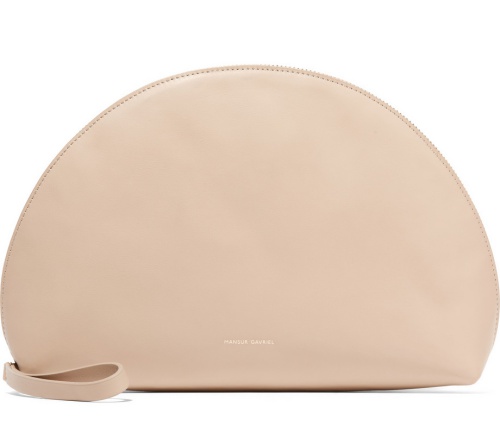 Moon Leather Clutch, $663
This clutch features beige suede, a wristlet strap, a canvas-lined interior, and zip fastening along the top and sides.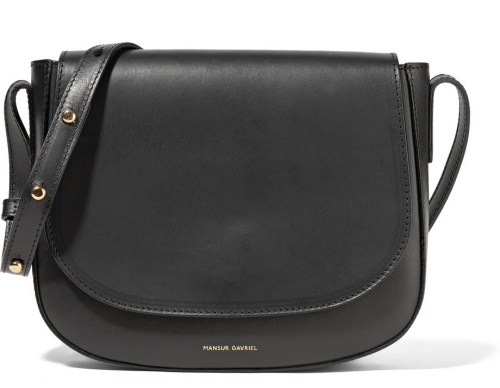 Leather Shoulder Bag, $773
This black leather bag has an adjustable shoulder strap a magnetic fastening on the front flap, a gold designer stamp, a canvas-lined interior, and a crossbody style.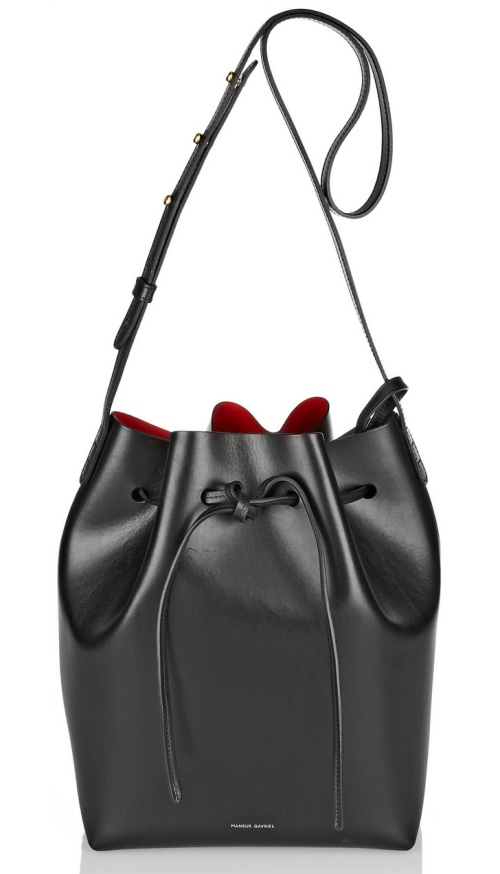 Leather Bucket Bag, $891
This bag features Tuscan leather, a drawstring top, a detachable zip-fastening pouch, and a red coated interior.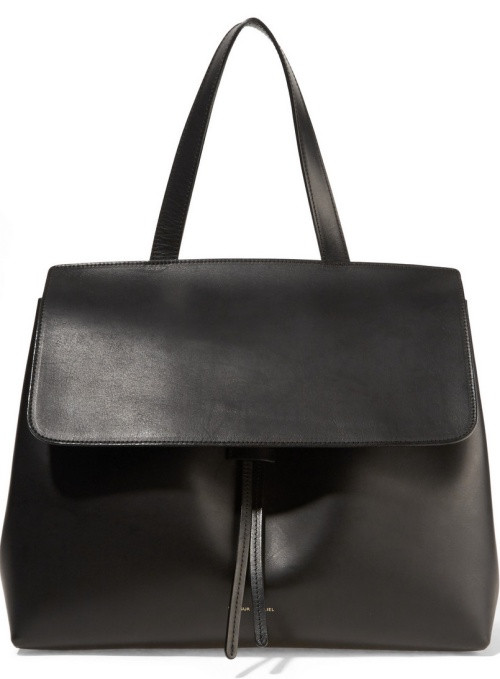 Lady Leather Tote, $1,391
This tote features a top handle, a tab fastening on the front flap, an adjustable shoulder strap, the label's signature red interior, a structured silhouette, and vegetable-tanned leather.
Which items from Mansur Gavriel have made it onto your wishlist?