Beyonce seems to be fond of dropping surprise bombs on her unsuspecting fans. Whether it be an entire album, a music video, or a memorable cameo on Lip Sync Battle, it will surely be unexpected, but it will definitely be a surefire hit. The 34-year-old mega superstar breaks norms, starts trends, and most of all, inspires. She continues to make significant contributions to the music industry, but she has also made her mark in other fields such as film and fashion. Beyonce has become a pop culture phenomenon and a true icon in every sense of the word.
Now it looks like she's about to make waves in the fashion industry with an activewear line that's sure to motivate legions of her fans to get in shape. Beyonce enlists the help of Topshop owner Sir Philip Green to create a standalone athletic brand called Ivy Park.
According to a statement that she released regarding her activewear line: "Sir Philip has created some amazing collaborations, but I wanted a partnership and a standalone brand. When I'm working and rehearsing, I live in my workout clothes, but I didn't feel there was an athletic brand that spoke to me. My goal with Ivy Park is to push the boundaries of athletic wear and to support and inspire women who understand that beauty is more than your physical appearance."
Ivy Park boasts of a collection that features ultra cool and comfortable activewear that makes you look good and feel good. It consists of 200 pieces of revamped athletic gear such as bodysuits, sports bras, leggings, and hooded sweatshirts. The price of each item ranges from $30 to $200 to ensure that everyone can avail of the stylish workout clothes from Beyonce's new line.
Set for release on the 14th of April, Ivy Park will become available for purchase at Topshop, Net-a-Porter, Nordstrom, Selfridges, and other stores.
Scroll through the images below for a sneak peek at the Ivy Park photoshoot featuring Beyonce: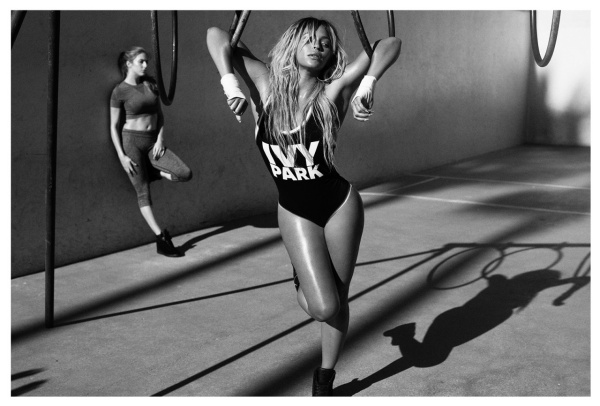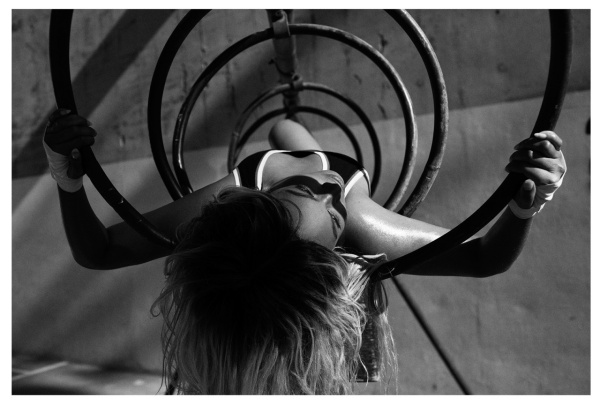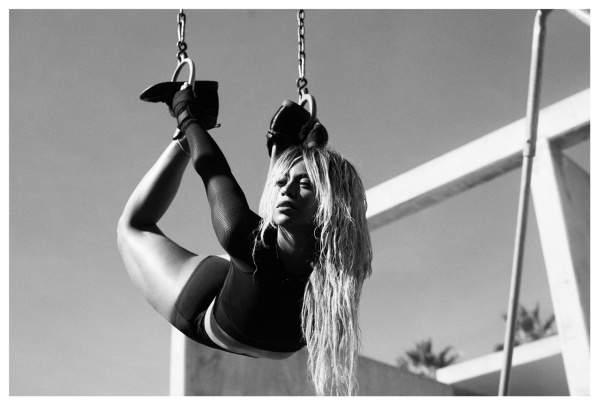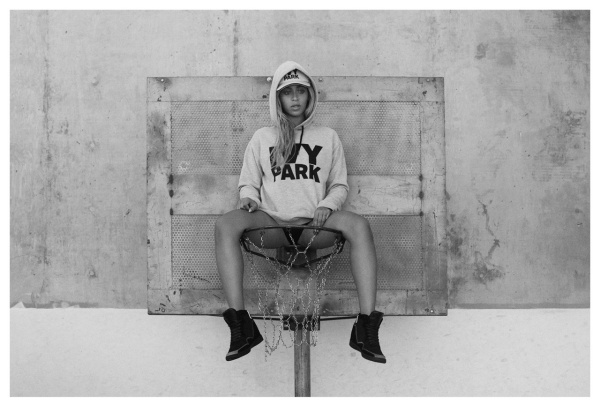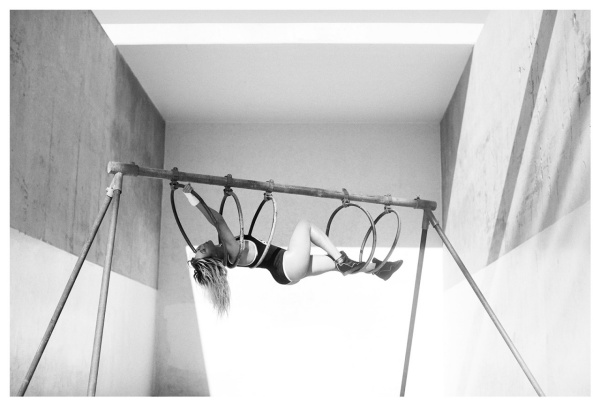 Behind-the-scenes stills from Ivy Park photoshoot featuring Beyonce
Photo Credit: GotCeleb
What do you think of the new activewear line from Beyonce?