Jimmy Choo unveiled its cruise 2016 collection, which features a stunning array of shoe styles for men. Hot on the heels of its massive success and popularity in the women's market, the designer shoe label is slowly but surely getting positive reception for its line of men's shoes. After releasing its covet-worthy cruise 2016 collection for women, Jimmy Choo has recently introduced its new line of men's footwear.
Scroll through the images below for a peek at some of the shoes in the latest collection of men's shoes from Jimmy Choo:
Sloane Silver and Bronze Mini Studs Pattern Slippers, $1,295
These slip-on slippers feature silver and bronze mini studs pattern, leather soles, and leather lining.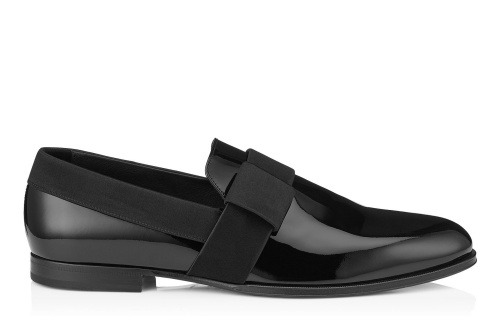 John Black Patent Leather Formal Slippers with Satin Ribbon, $725
These formal slippers feature a satin ribbon, leather lining, leather soles, and black patent leather.
Belgravia Olympic Red Suede and Patent High Top Trainers, $725
These high-top trainers feature cushioned rubber soles, patent leather upper, and Olympic red suede.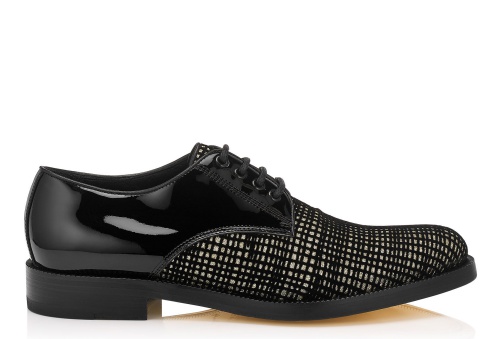 Ewert Black and Gold Net Flocked Glitter Lace-Up Shoes, $895
These lace-up shoes have rounded rubber toes, leather lining, and black-and-gold net flocked glitter upper.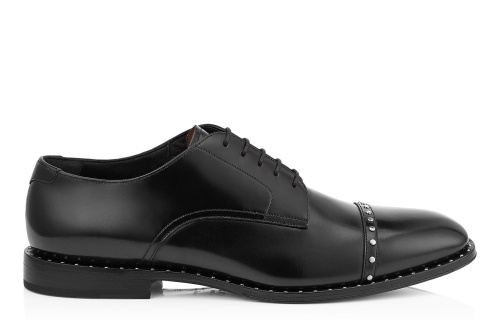 Parris Black Shiny Calf Leather Lace-Up Shoes, $895
These classic oxford lace-up shoes feature stitched seams, studded detailing, leather soles, shiny black calf leather, and a slim fit.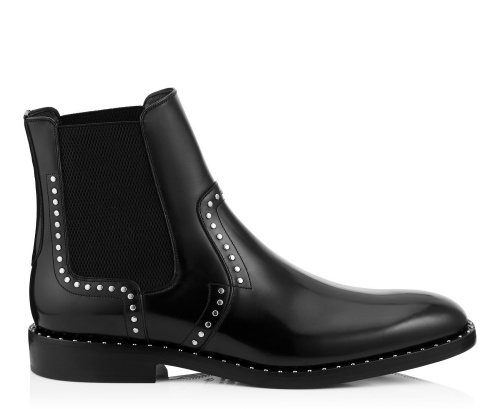 Fergus Black Shiny Calf Leather Boots, $1,095
These classic pull-on boots have elasticated sides, stud detailing, leather soles, and shiny calf leather upper.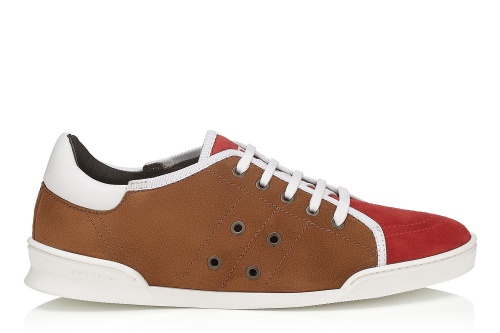 Basil Olympic Red and Chestnut Suede Low-Top Trainers, $595
These low-top trainers feature lightweight and flexible rubber soles, Olympic red and chestnut suede upper, and a retro style.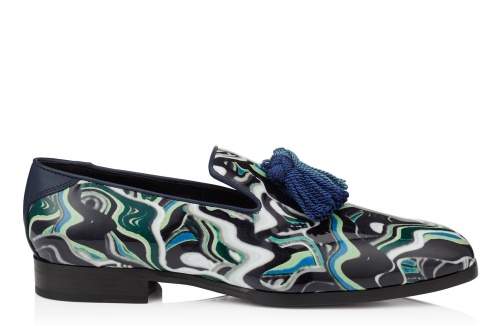 Foxley London Blue Mix Psychedelic Patent Leather Tasselled Slippers, $825
These shoes feature London blue mix psychedelic patent leather upper, leather soles, and tassel detail.
Grove Dark Sapphire Mix Tie Print Saffiano Leather and Tie Jacquard Slip-On Trainers, $650
These slip-ons have cushioned ankles, trimmed rubber soles, lined interiors, dark sapphire mix tie print, saffiano leather, and jacquard weaving.
Photo Credit: Jimmy Choo
What do you think of the latest men's shoe collection from Jimmy Choo?