Madewell has always been a favorite among style mavens and burgeoning fashionistas. It has consistently churned out spectacular pieces that exude effortless sophistication, feminine charm, and stylish comfort.
The fashion label now has a new head designer, Joyce Lee, whose first collection is the spring/summer 2016 line. Joyce recently released the stunning wanderlust-themed lookbook, which showcases travel-inspired pieces from the brand's latest collection.
The spring/summer 2016 line was inspired by the many travels of the creative team. Multitudes of trips to beautiful and exciting locations influenced the conceptualization and creation of the collection. Joyce and her team incorporated various elements of their adventures into each piece. The collection features striking patterns, gorgeous hues, neutral shades, gingham prints, nautical stripes, and a whole lot of denim. Madewell did not scrimp on accessories this season as it also includes vacation-ready pieces such as fedora hats, colorful bandannas, cross-body bags, and lace-up shoes.
Clearly, Joyce Lee has embraced the aesthetic vision of Madewell for she did an exceptional job translating it to the stellar pieces from the label's newest collection.
Pack your suitcases with denim overalls, wide-legged trousers, cute skirts, rompers, sleeveless tops, and a classic pair of jeans, and you'll be all set for the trip of a lifetime.
Scroll through the images below for a peek at Madewell's spring/summer 2016 lookbook: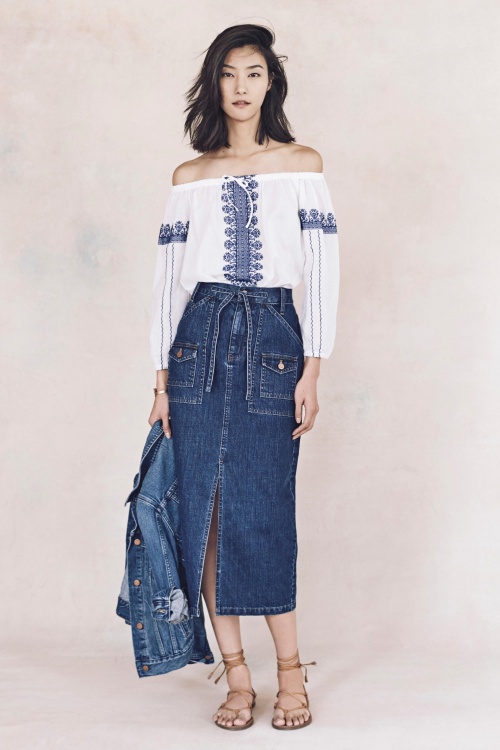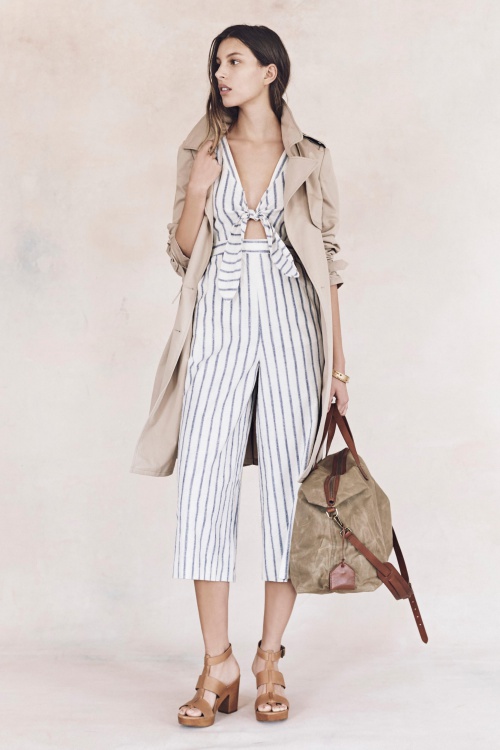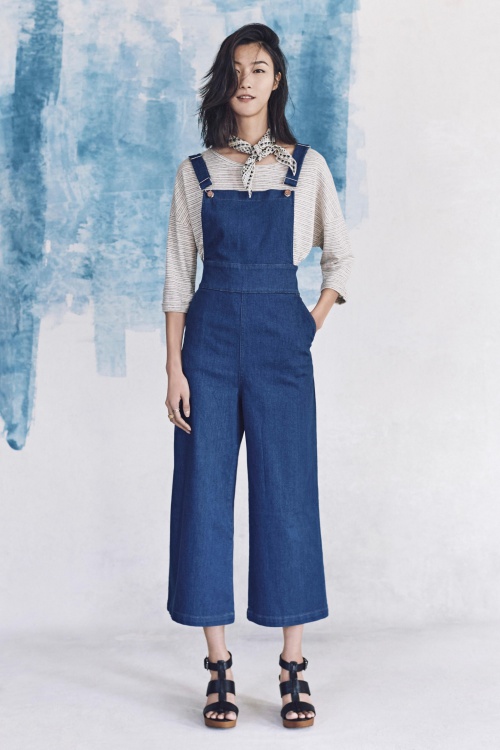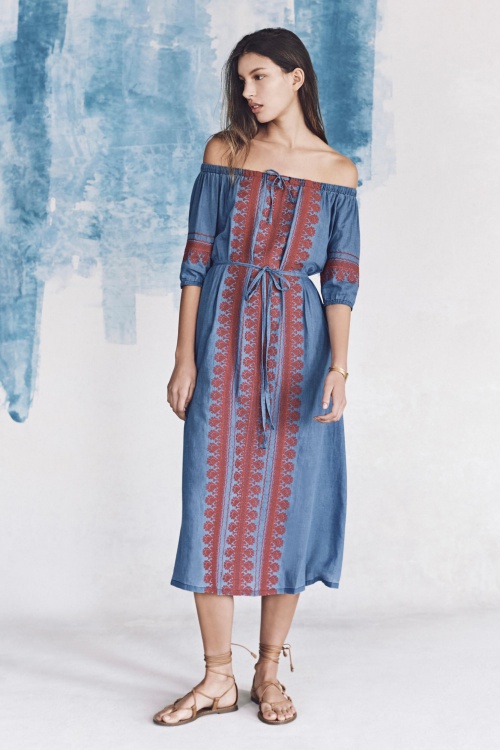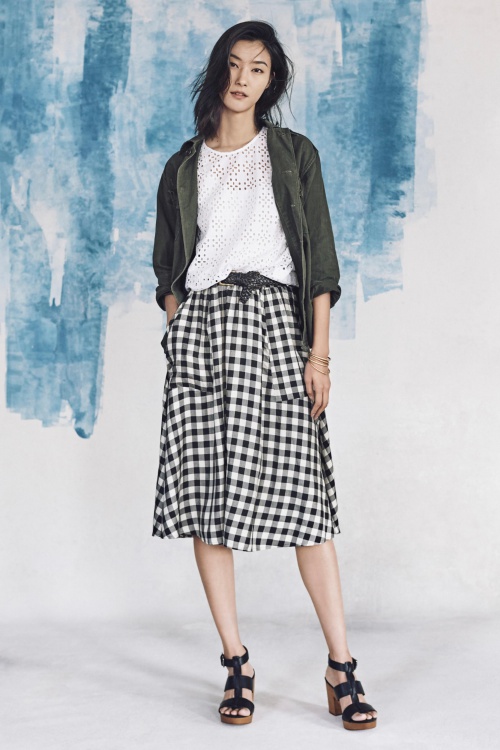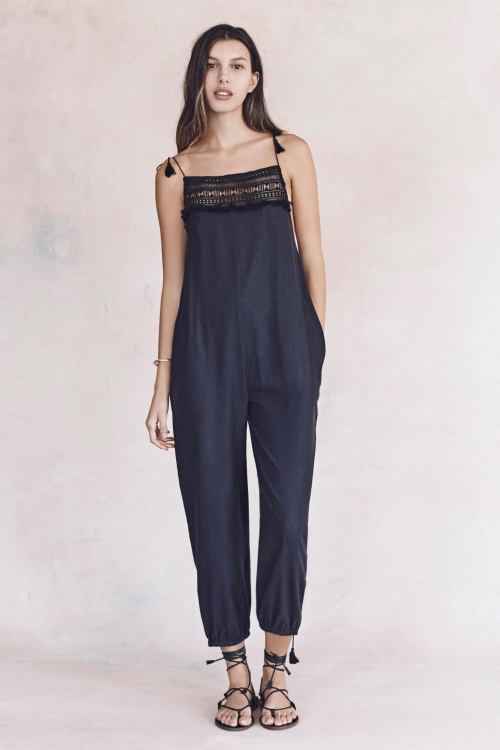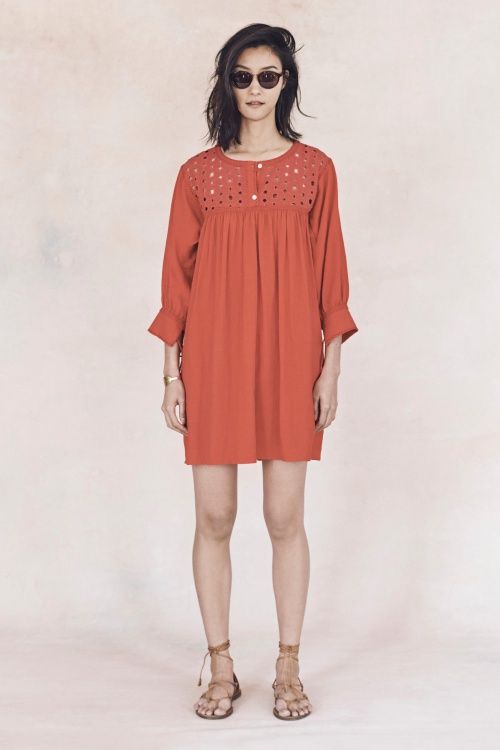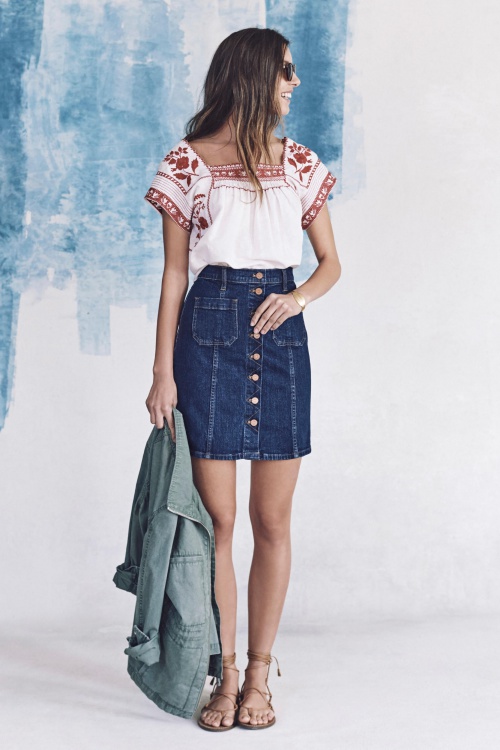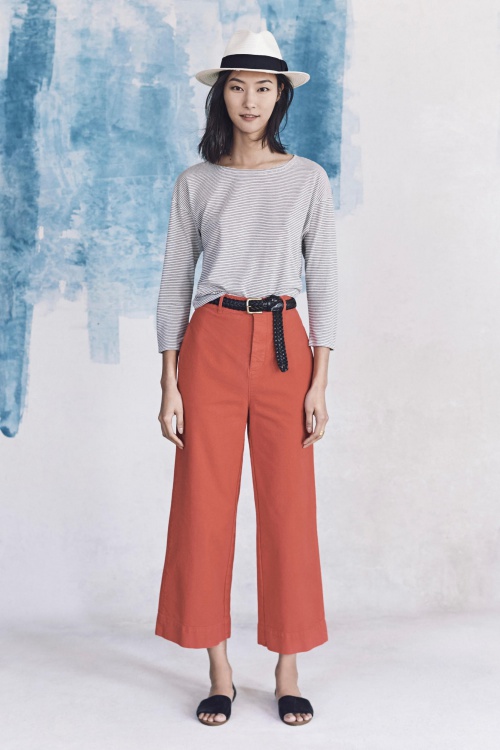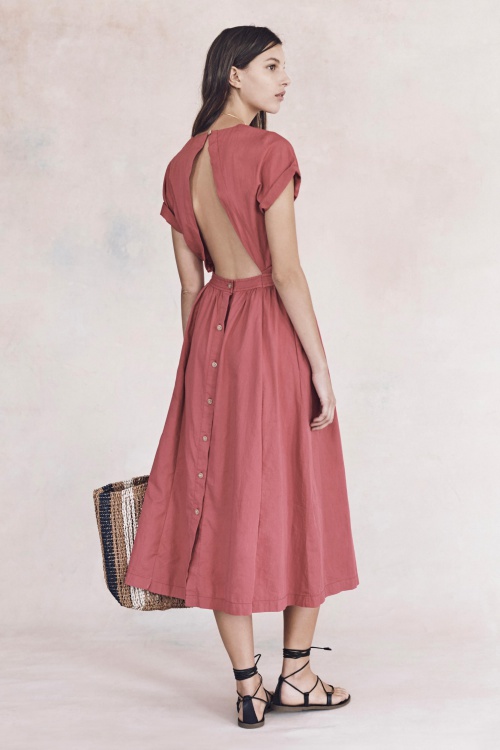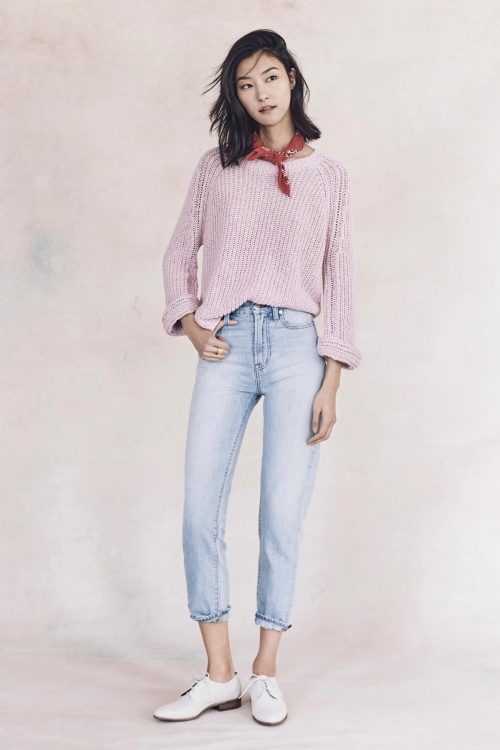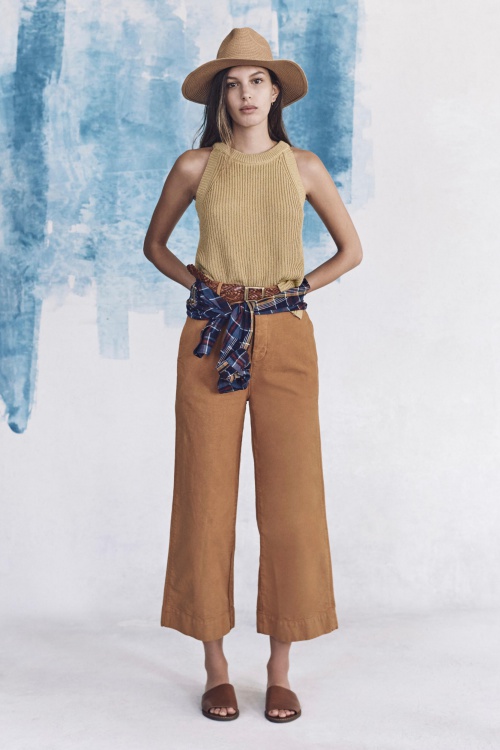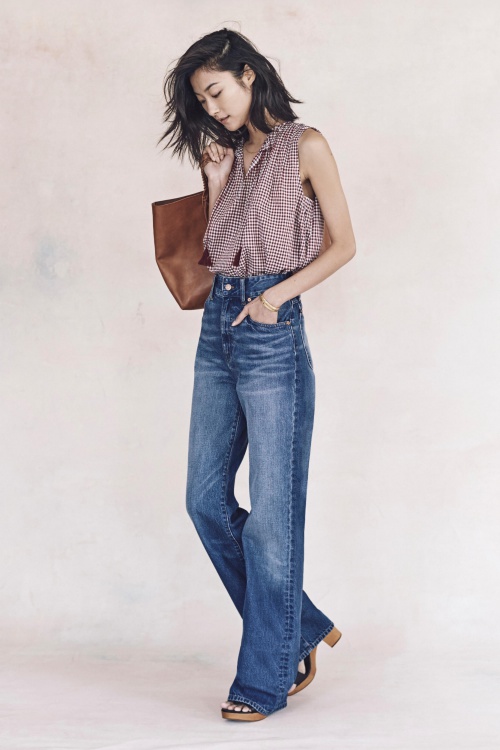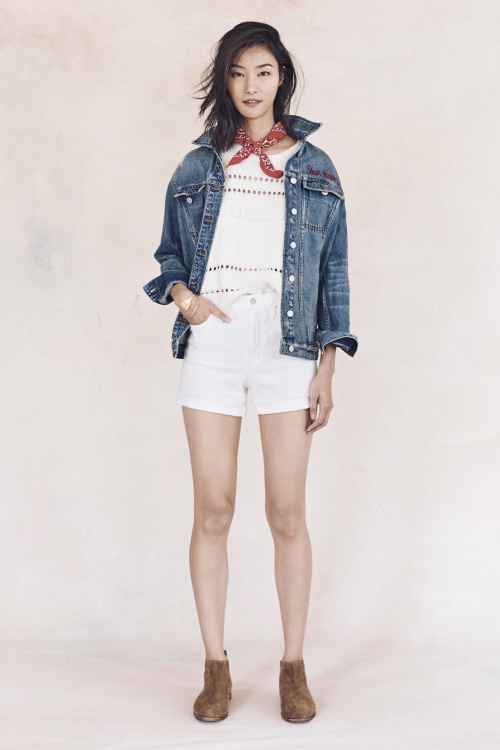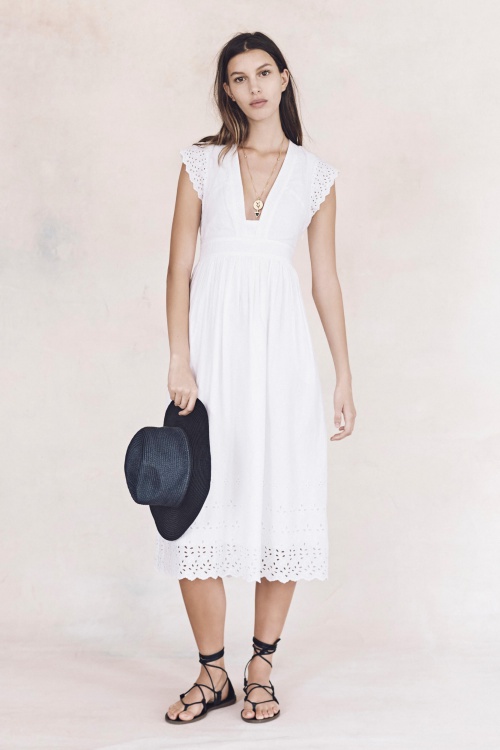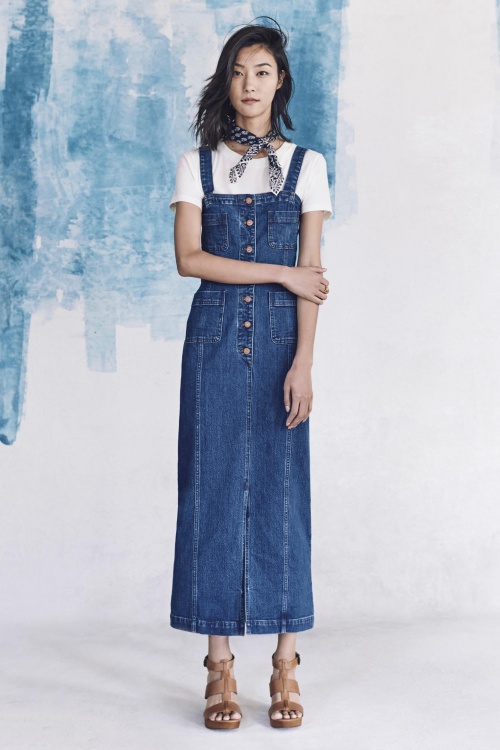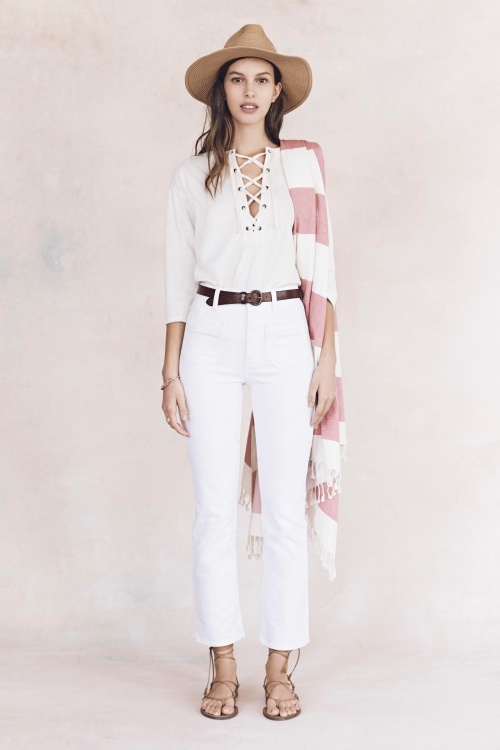 Madewell's Spring/Summer 2015 Lookbook
What do you think of the latest collection from Madewell? Which pieces are your favorite?