Just Cavalli relives the heyday of rock 'n' roll with its uber-cool resort 2017 collection. Creative Director Peter Dundas took inspiration from legendary rock stars to create a bold and beautiful line. It pays homage to music and style icons such as Mick Jagger, Iggy Pop, Debbie Harry, and the Ramones. This collection incorporates the stylish flair, carefree attitude, and electrifying presence of these rock legends.
In addition, it evokes the cool irreverence, flamboyance, and rebellious spirit that characterized fashion in the '70s. Peter Dundas is known for his nostalgic aesthetic, and it shows in the resort 2017 line of Just Cavalli. Classic rock 'n' roll wardrobe staples have been given modern updates to make the pieces more versatile.
The meticulous attention to detail and masterful craftsmanship are evident in Just Cavalli's resort 2017 collection. It features vivid hues, striking patterns, bold prints, and androgynous silhouettes.
Tailored jackets and skinny jeans take center stage, as well as printed shirts and graphic tees. There is a sweatshirt with a rainbow motif and a button-down shirt with a snake print. The jeans and slim-fit trousers have tie-dye patterns, studded embellishments, and distressed details.
Stars adorn a tailored blazer, a bomber jacket, and a long-sleeved shirt. There are also shirts that feature lush florals and Western-inspired embroidery.
Under Peter's creative direction, the collection pays a loving tribute to the golden era of rock 'n' roll. In addition, the resort 2017 line encourages playing with prints, colors, and textures. It reminds us that fashion is fun and that it also champions creative freedom and self-expression.
Scroll through the images below to see the vintage-inspired menswear looks from the resort 2017 collection of Just Cavalli: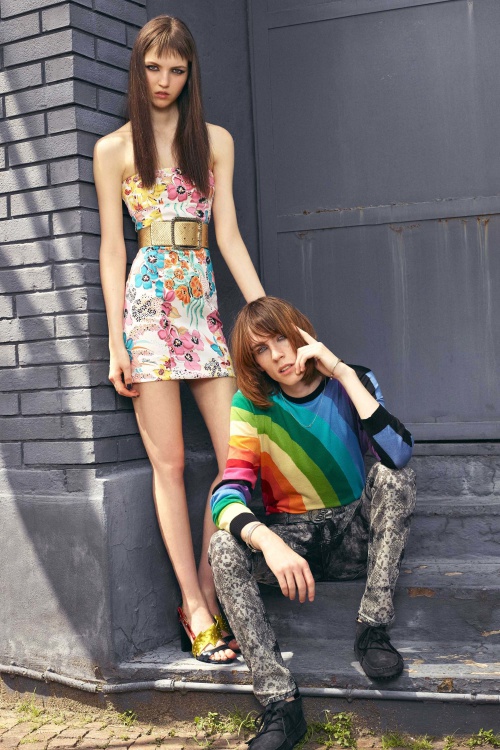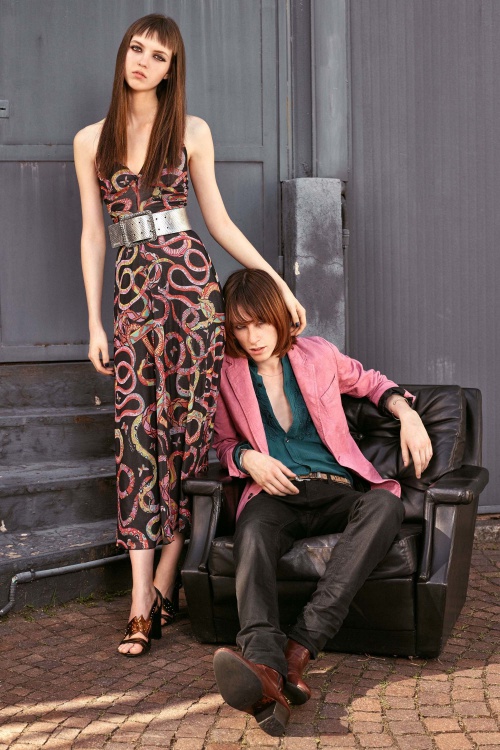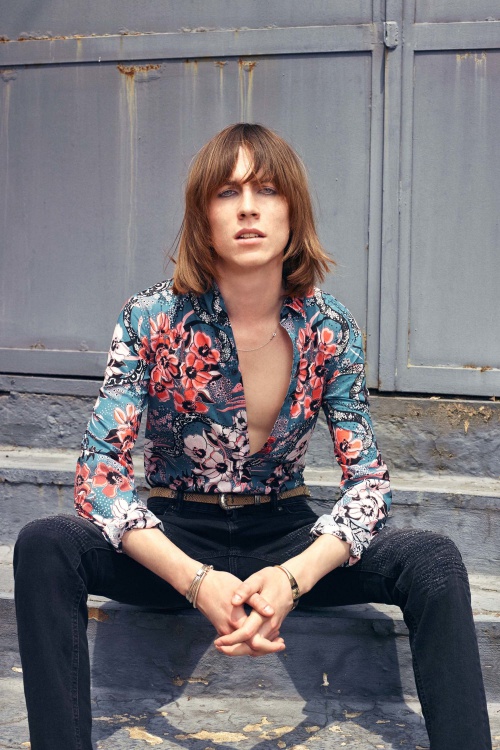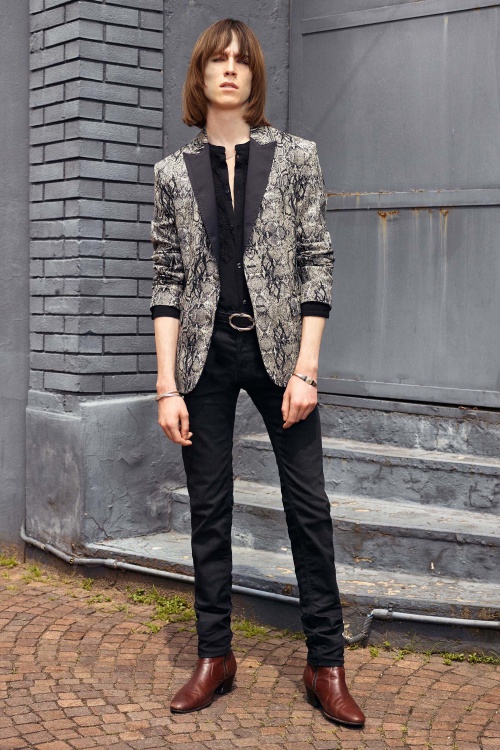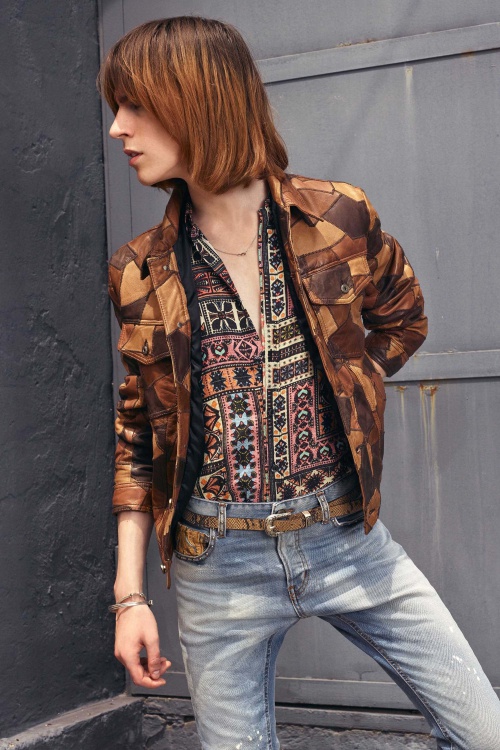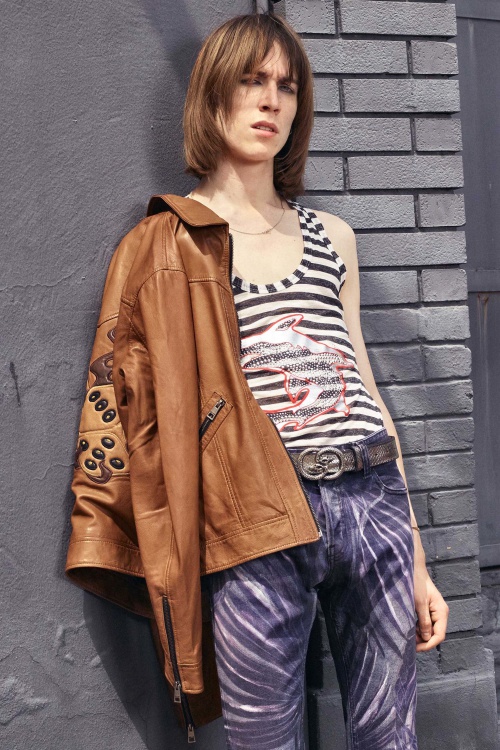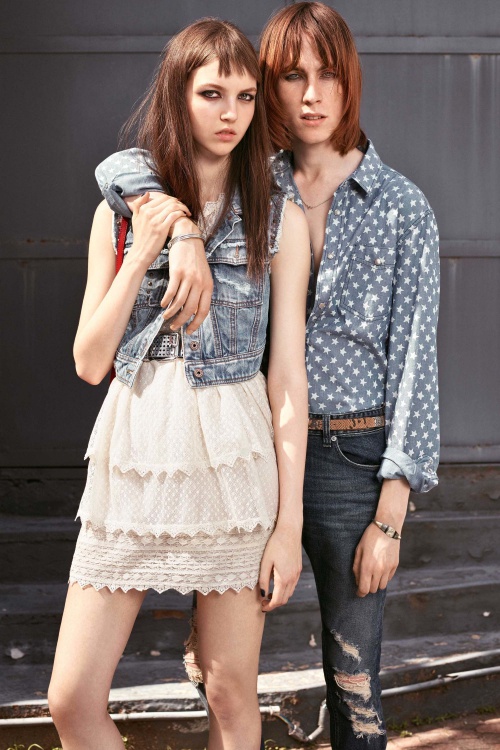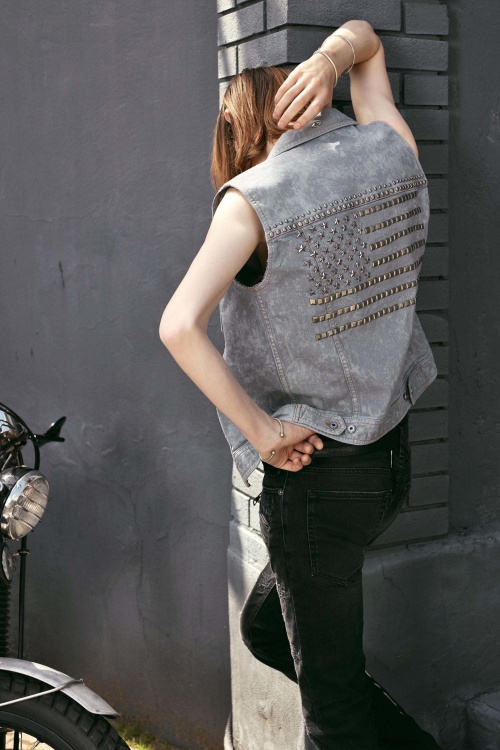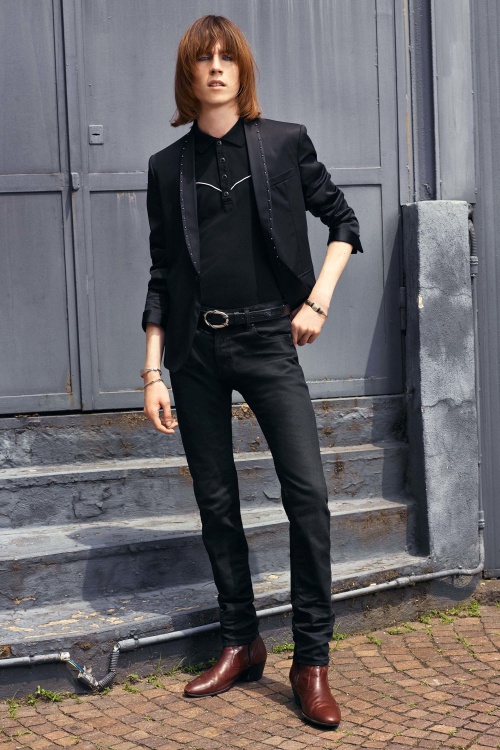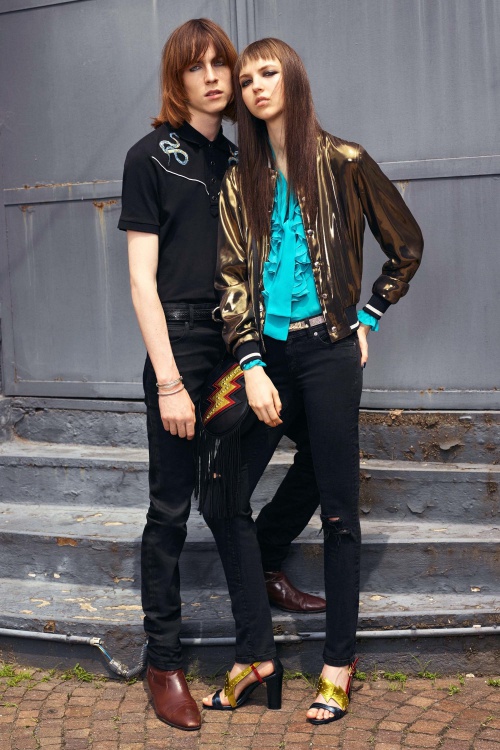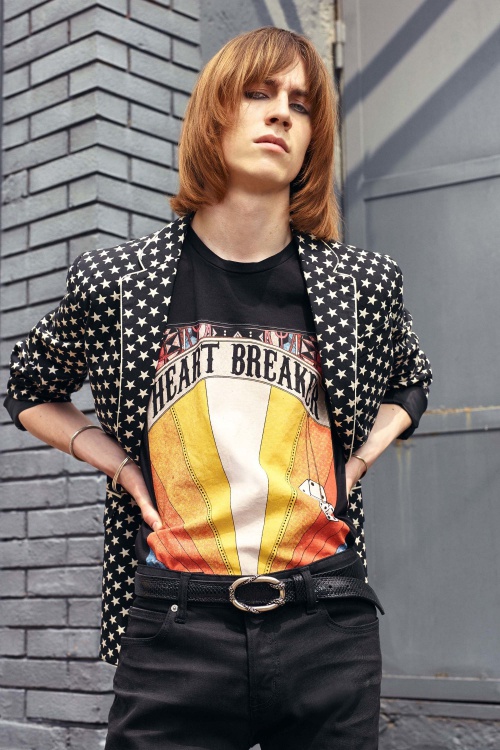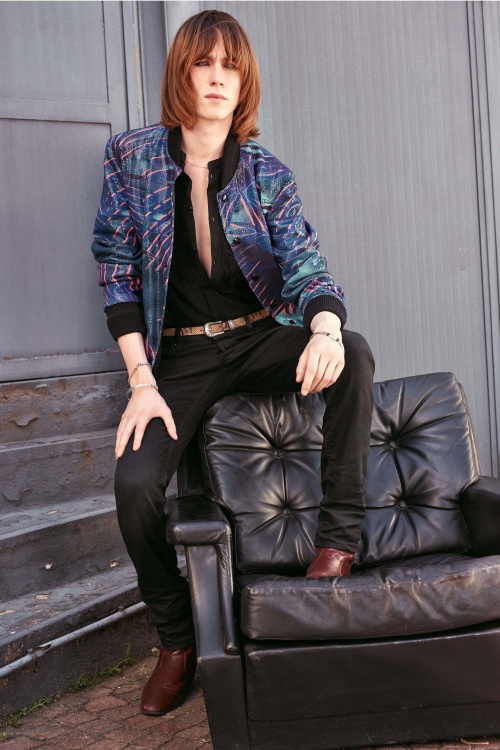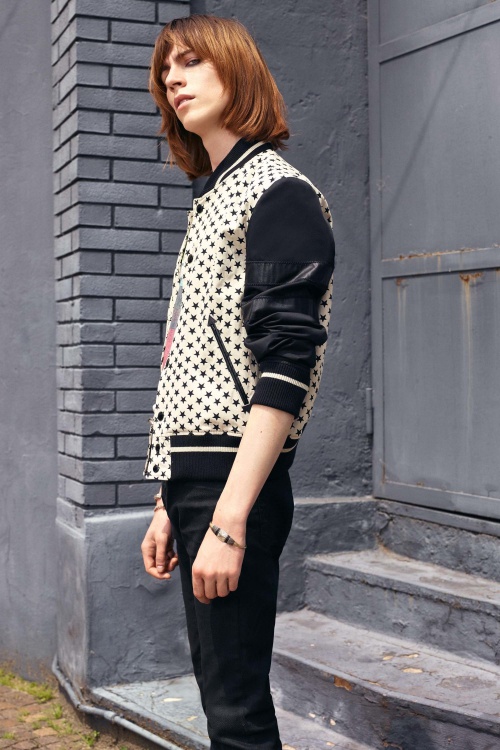 Just Cavalli Resort 2017
Photo Credit: Just Cavalli
What do you think of the resort 2017 line of Just Cavalli? Which pieces have made it onto your wishlist?