Matiere recently released its spring/summer 2016 lookbook featuring British model Josh Beech. Shot at the famous Goldstein residence in Los Angeles, photographer Nicholas Maggio captures the contemporary street aesthetic for which the menswear brand is known. Designers Scot Shandalove and Jake Zeitlin have dubbed Matiere's newest collection as "Textured Modernism," to highlight the contemporary silhouettes and textural fabrics of the pieces. The spring/summer 2016 collection features modern takes on classic menswear staples such as chambray shirts, bomber jackets, baseball shirts, slim pants, and basic shirts.
Scroll through the images below for a peek at Matiere's latest lookbook, and shop for the featured items from the spring/summer 2016 collection: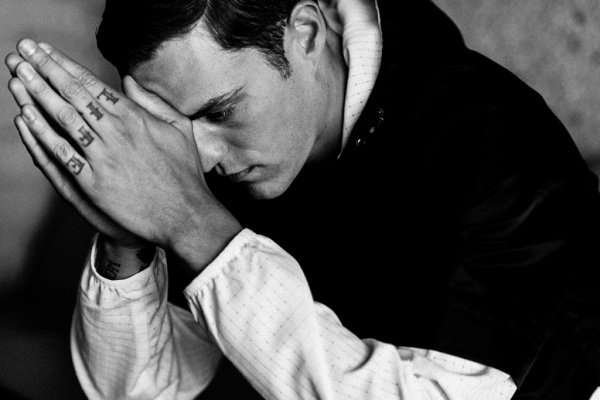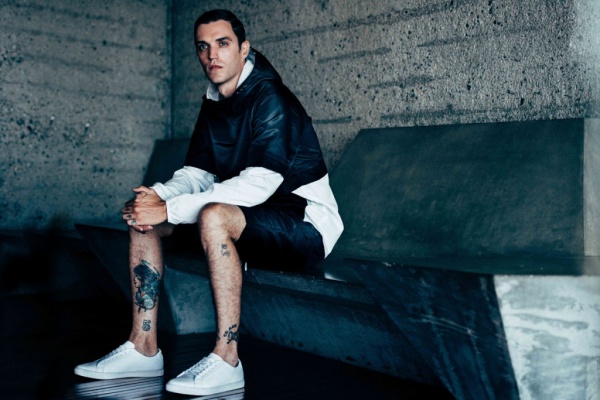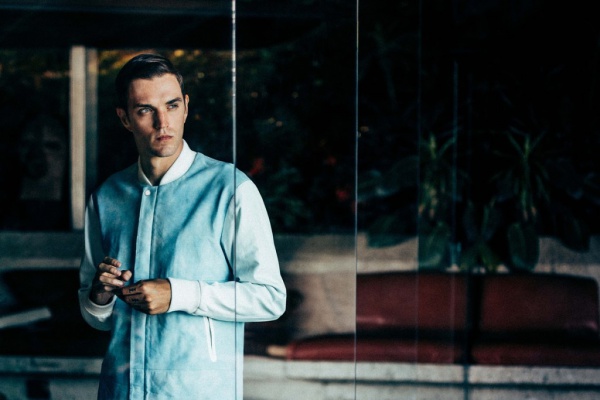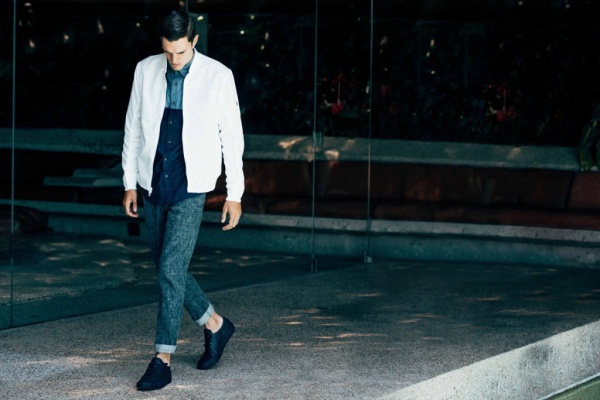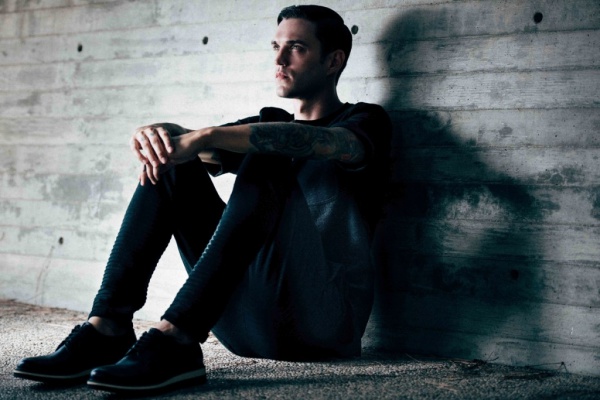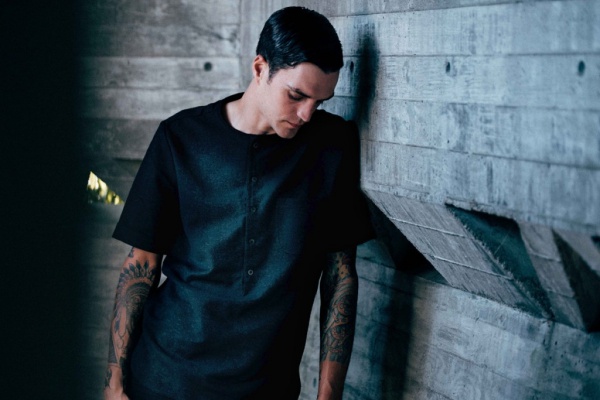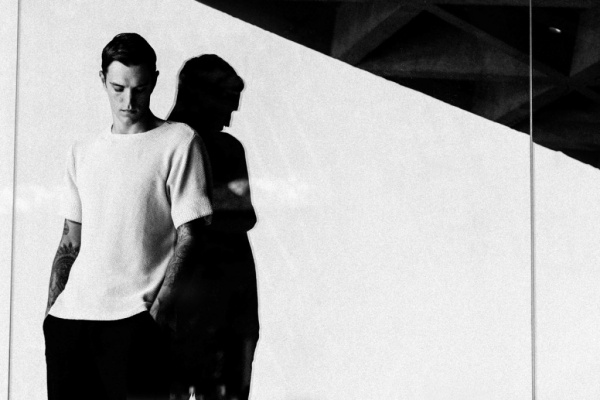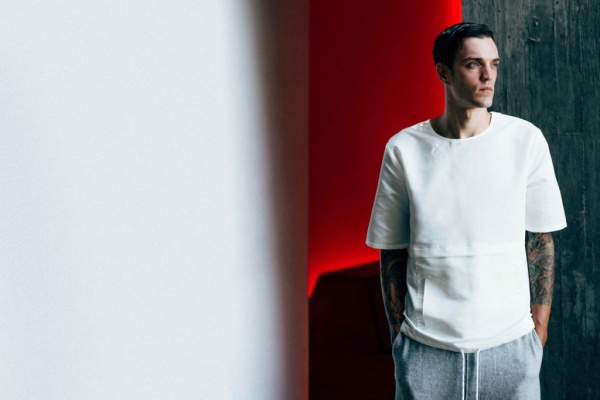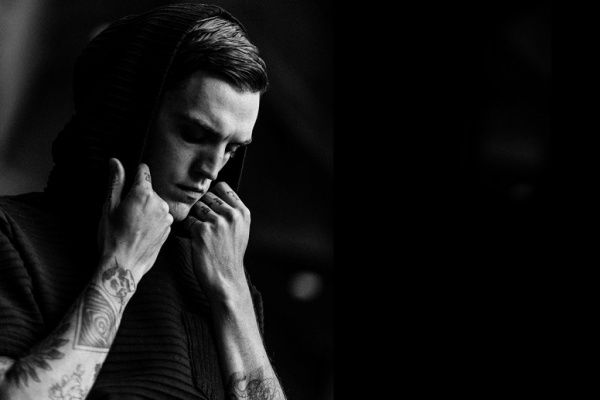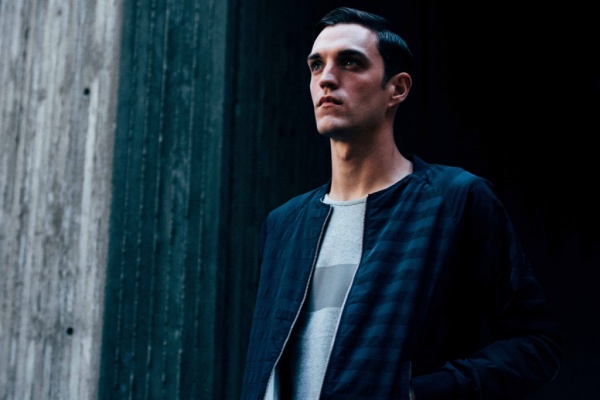 Matiere Spring/Summer 2016 Lookbook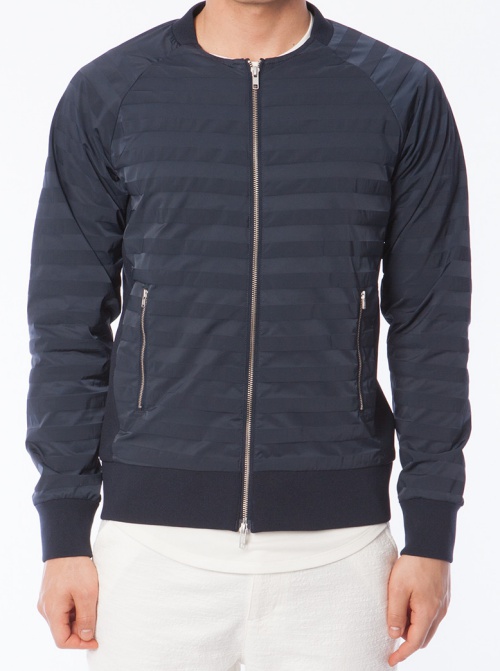 Syro, $395
This bomber jacket has a collarless neckline, a raglan sleeve cut, vertical zipped side pockets, tonal stripes, and Japanese hi-density nylon.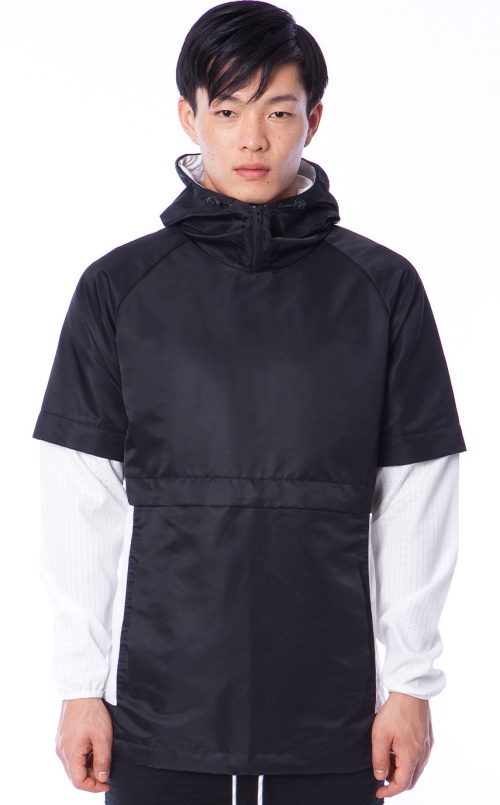 Franco, $365
This Japanese paneled high-shine nylon anorak features raglan sleeves, a zipped funnel neck hood, laser-cut side pockets, a drop-back drawstring hemline, elasticized cuffs, inset mechanical stretch pique mesh, and a trompe l'oeil layered construction.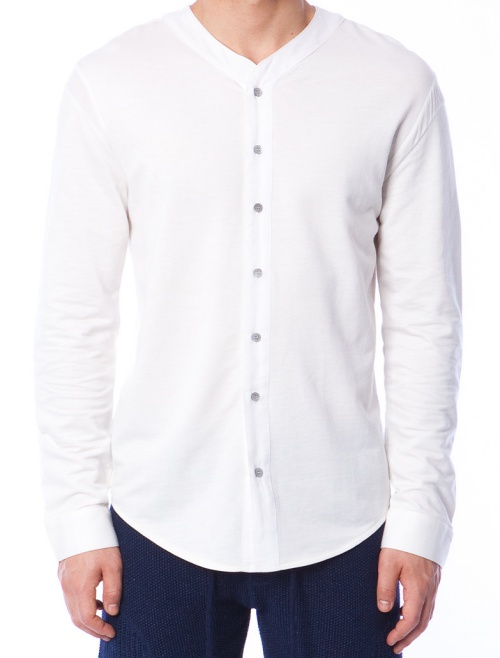 Bigsby, $165
This lightweight French Terry baseball shirt has long sleeves, buttoned cuffs, and a modal silk inset at the shoulder.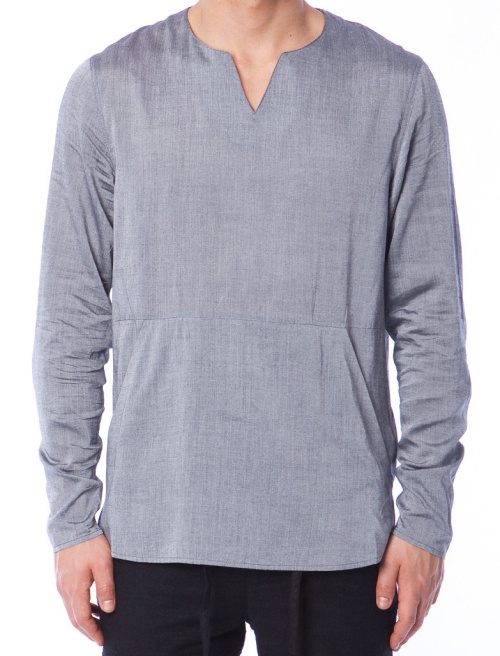 Acton, $210
This modal silk tunic shirt has a V-shaped neckline, a front kangaroo pocket, a slightly dropped back hem, and buttoned cuffs.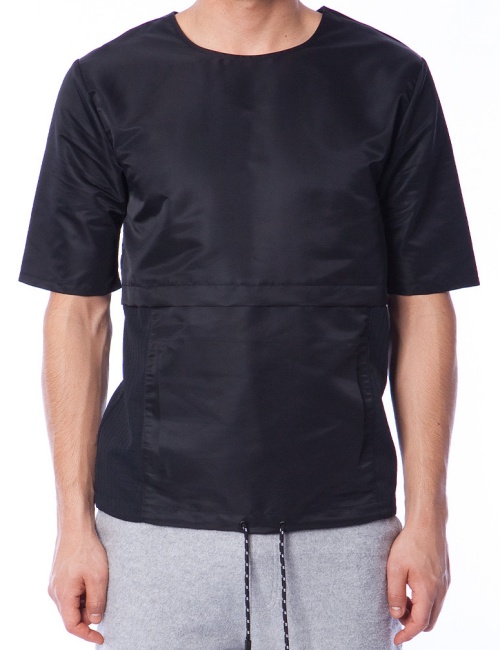 Silas, $250
This anorak features Japanese high-shine nylon, short sleeves, laser-cut front pockets, a drawstring hemline, and a monochrome paneled pique mesh inset at the inner body.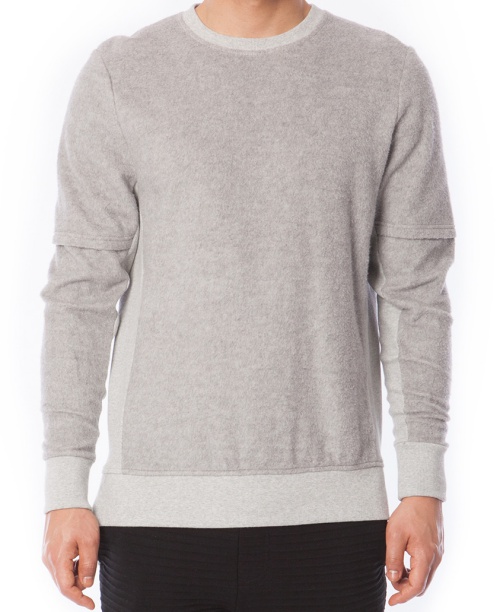 Galt, $190
This fleece sweatshirt features Japanese brushed cashmere blend, long sleeves, a crew neckline, paneled knit insets on the inner arm and body, a side split drop-back hemline, and a trompe l'oeil layering effect.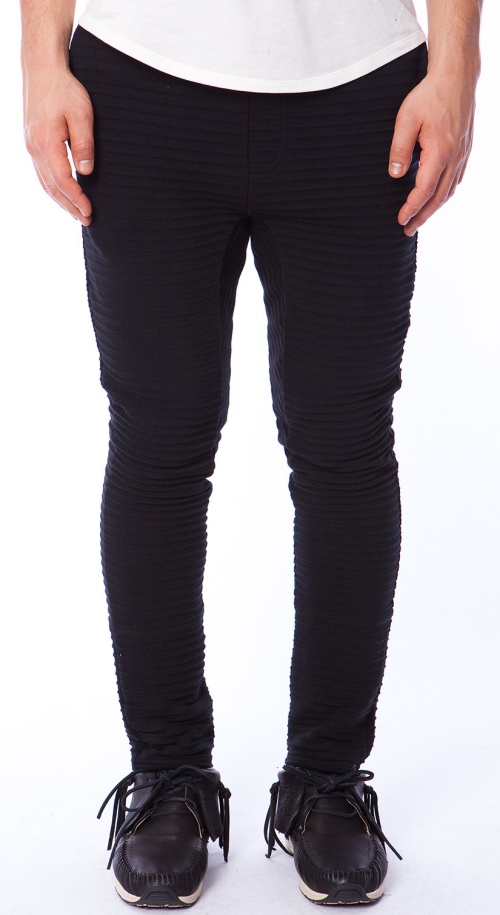 Mercer, $160
These dimensional striped pants feature a drawstring waistband, a single-paneled back pocket, and Japanese French Terry.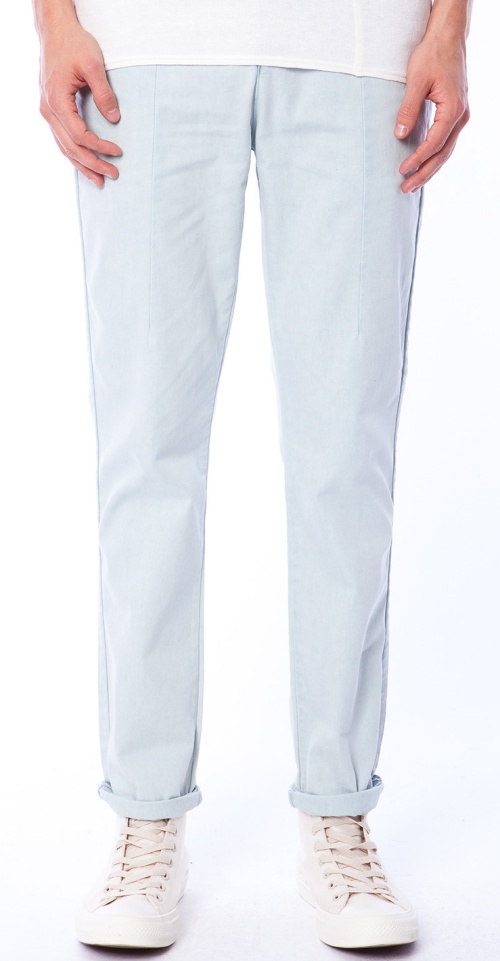 Seb, $180
These twill pants come in washed indigo, and they have douhble welt rear pockets and a front seam detail.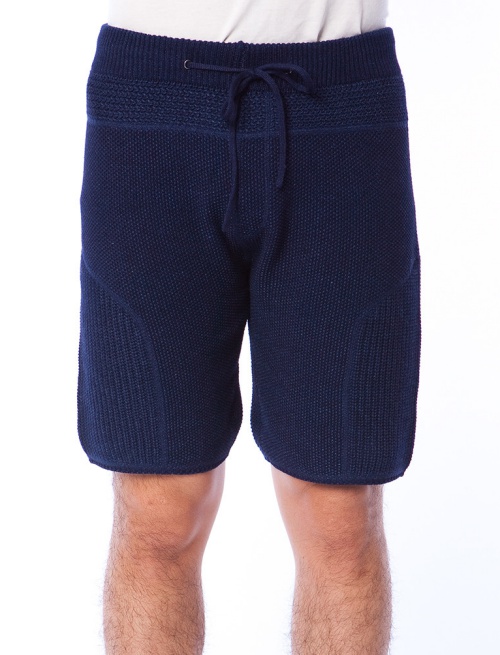 Soren, $210
These sweater knit shorts have a drawstring waistband and paneled stitching for a subtle graphic effect.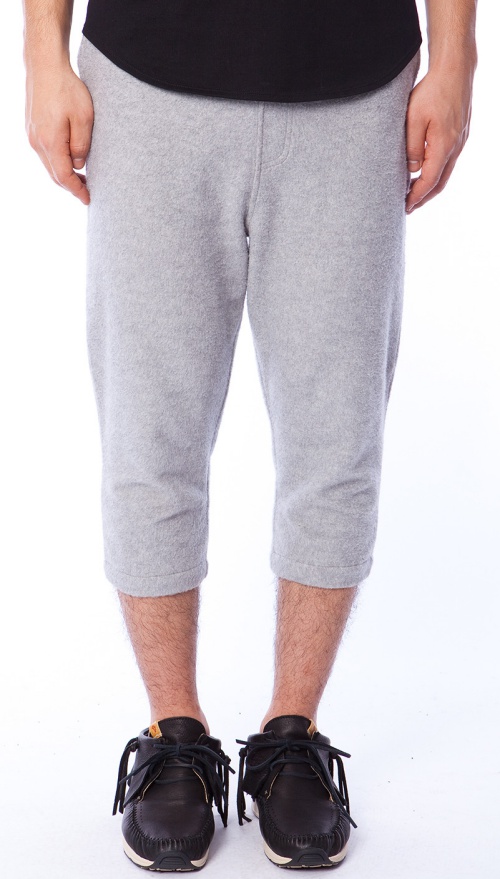 Cannon, $170
These three-quarter pants feature Japanese brushed cashmere fleece, a drawstring waist, and a single-buttoned back pocket.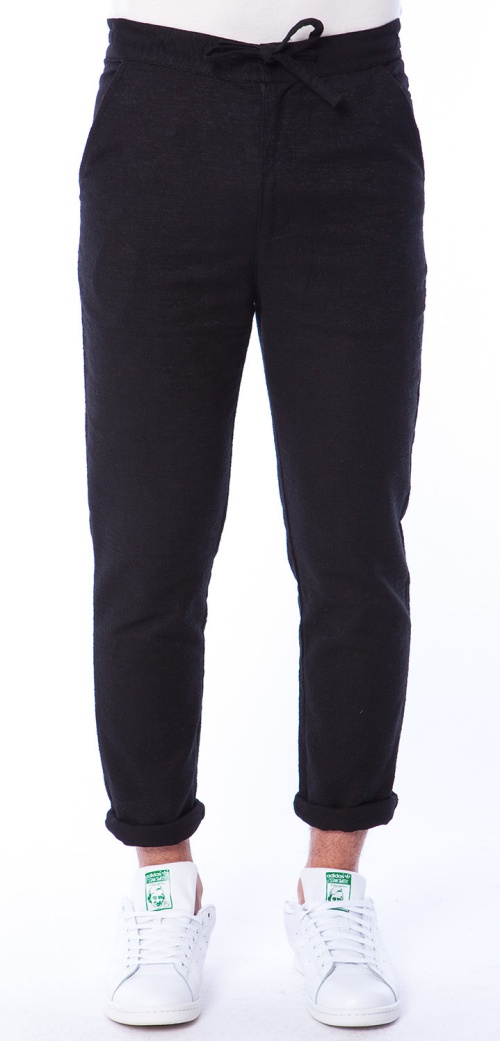 Maddox, $265
These pants feature Japanese ultra-textured cotton and matching drawstring waistband detail.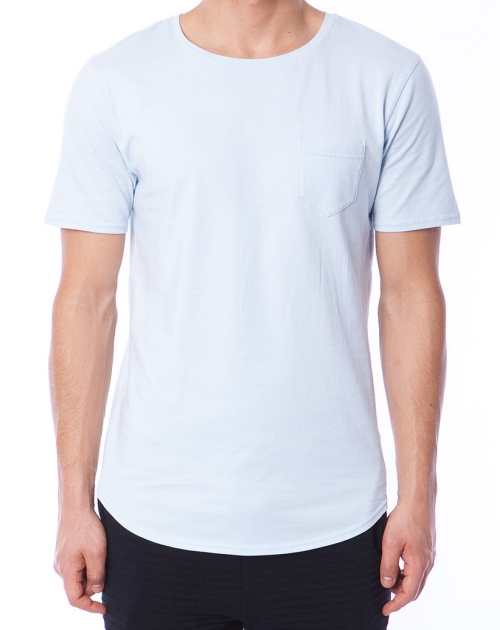 Boyd, $90
This sky indigo shirt has short sleeves, a crew neckline, a front chest pocket, and subtle back seam paneling.
Photo Credit: Nicholas Maggio for Matiere
What do you think of the latest lookbook and spring/summer 2016 collection of Matiere?